Monika's Tic-Tac-Toe v1.0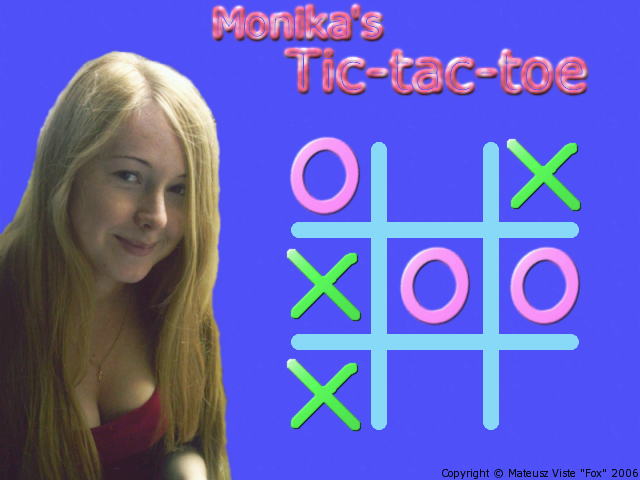 "Monika's Tic Tac Toe" is a simple logic game. It's a FREEWARE software, so feel free to give it to your friends!

I wrote this game for my beloved wife, Monika, for our first marriage anniversary. I know that the program could play better, but in fact, when I wrote the first game's version, it was quite impossible to win, that's why I hardcoded only few playing routines, letting the game play randomly most of the time. I think it's much more fun that way. After all, it's a Tic-tac-toe game, not chess... :-)

What the game needs to run:
- a MS-DOS 3.0 compatible operating system (a Linux version is available, too),
- at least a 386 class processor,
- a VESA 1.2 compatible graphic card handling 640x480 with 65536 colors,
- a mouse with its driver,
- ca. 2 MB of diskspace.
Download: mtictac-dos.zip (DOS version)
Download: mtictac-linux.zip (Linux version)