FancyMines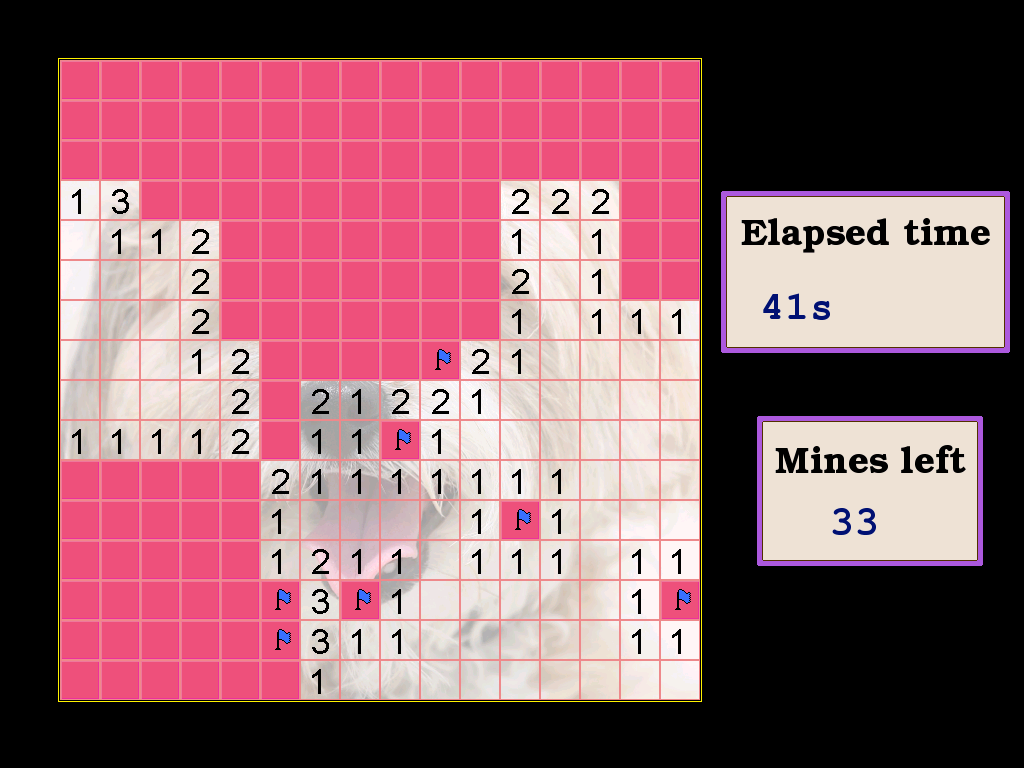 FancyMines is a minesweeper-like game with some graphical themes. It runs in DOS, Windows and Linux. FancyMines is released under the terms of the GNU/GPL license.
To run the game in windowed or fullscreen mode, one can use following parameters:
--setfullscreen (game starts in fullscreen mode)
--setwindowed (game starts in windowed mode)
FancyMines is free software: you can redistribute it and/or modify it under the terms of the GNU General Public License as published by the Free Software Foundation, either version 3 of the License, or (at your option) any later version.

FancyMines is distributed in the hope that it will be useful, but WITHOUT ANY WARRANTY; without even the implied warranty of MERCHANTABILITY or FITNESS FOR A PARTICULAR PURPOSE. See the GNU General Public License for more details.
Download: fmines100-win.zip (Windows)
Download: fmines100-linux.zip (Linux)
Download: fmines100-dos.zip (DOS)
Download: fmines100-src.zip (Sources)